About Us
Proudly serving Kansas City, Kearney, and Overland Park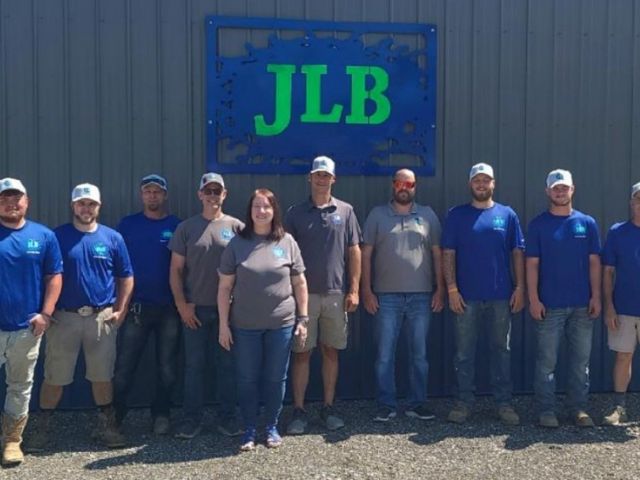 Quality Work, Happy Customers, And A Fair Price Is Our Goal!
JLB Foundation Repair & Basement Waterproofing is a locally owned and operated midsized company ran by Josh Bultmann. JLB knows Missouri and Kansas soil and understands that techniques not explicitly designed for Kansas or Missouri's dense clay soil don't last. That's why JLB is one of Kansas Cities' most trusted foundation repair companies. JLB has helped hundreds of Missouri and Kansas residents deploy a winning foundation repair strategy that continues to protect their investments.
JLB Foundation Repair & Basement Waterproofing's core competencies include Foundation Repair, Crack Repair, Basement Waterproofing, Home Drainage Solutions, Crawl Space Encapsulation, Mudjacking, Grading and much more. The JLB crew has 100's of hours of engineer training and certifications.
JLB Proudly Services These Communities
Belton Mo

Bethany Mo

Blue Springs Mo

Cameron Mo

Carrolton Mo

Chillicothe Mo

Excelsior Springs Mo

Gladstone Mo

Grain Valley Mo

Grandview Mo
Kansas City Ks

Lawson Mo

Lee's Summit Mo

Lenexa Ks

Lexington Mo

Liberty Mo

Lone Jack Mo

Marshall Mo

Mission Ks
North Kansas City Mo

Olathe Ks

Overland Park Ks

Parkville Mo

Platte City Mo

Pleasant Hill Mo

Prairie Village Ks

Richmond Mo

Shawnee Ks

Smithville Mo
The JLB Foundation Repair & Basement Waterproofing Difference
1. Locally Owned & Operated
If you're not from Missouri or Kansas, you likely don't get it. From the frequently fluctuating temperatures to the hot, dry droughts to the non-stop rains. Missouri & Kansas soil goes through consistent changes throughout the year, which can be tough on your home's foundation. That's why hiring a company that understands Missouri & Kansas is your best choice.
2. Experienced Estimators
To become a JLB Foundation Repair estimator, you've got to have ground-level experience first. Most of our estimators either have multiple years of experience in the foundation industry or started at the bottom and worked up. This is important so you get an accurate quote and proper diagnosis.
3. Proven Solutions
Foundation Repair is not one-size-fits-all. Solutions that work in Texas are not always going to work for Missouri or Kansas homes due to the different soil types. That's why JLB only deploys trusted solutions proven to work in Kansas and Missouri's rich soil.
4. Experienced Crews
JLB's crews bring over 75+ years of combined foundation repair experience to the table. Likely, there is not a single foundation-related issue one of our units can't solve or has not seen.
5. Affordable
Since we are a mid-sized company serving a specific area of Kansas and Missouri, we do not carry the sizeable overhead name brand companies have. Often this allows us to stay hyper-competitive and offer lower costs for the same if not better solutions.
To start your Foundation repair or basement waterproofing project, reach out to JLB Foundation Repair & Basement Waterproofing serving Leawood, Overland Park, and Kansas City at 816-656-6835.