HOME DRAINAGE SOLUTIONS
PROUDLY SERVING KANSAS CITY, OVERLAND PARK, LEAWOOD, AND SURROUNDING AREAS
A properly-functioning home drainage system keeps water away from the foundation. This is a constant fight in Kansas and Missouri, as heavy rains and melting snow may cause standing water next to your home. 
 Let JLB Foundation Repair & Basement Waterproofing analyze your current landscaping and formulate a practical, cost-effective solution to eliminate water drainage issues. The team will consider erosion control measures, downspout diversions, the addition of top soil around the foundation, or adding a culvert on the property. The JLB team will not rest until your home is properly graded.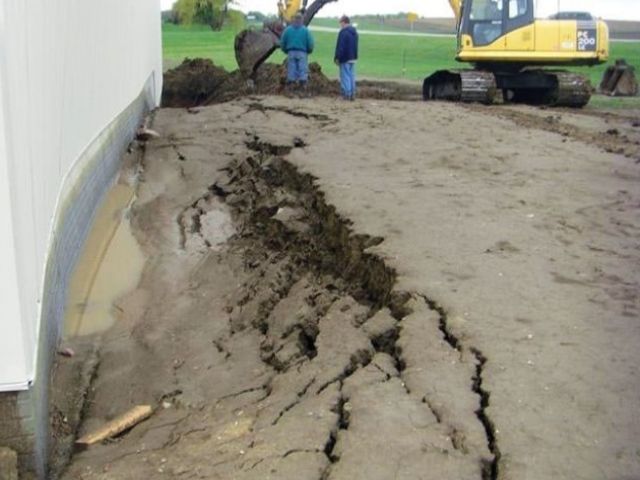 Not only will your home's foundation be protected, but a proper home drainage system can also preserve the life of your sidewalks, patios, and driveways. 
 Even if you recently built a brand-new home, you need to take your home drainage system seriously. Some home builders do not pay attention to the grading around the foundation of a new home. Keep your new home's foundation in-tact by preventing a problem with water before one occurs.
 Foundation repair specialists, like the team at JLB, understand the necessity of home drainage systems. They also understand the difficulty of finding a drainage system that works with Kansas and Missouri's unique dense clay soil. Let them find a solution to your home drainage problem today—Call 816-656-6835 to schedule a free consultation.