WHAT IS BASEMENT WATERPROOFING?
The old song says, "rainy days and Mondays always get me down." But if you have a leaky basement, rainy days may cause you to panic.
 JLB Foundation Repair & Basement Waterproofing can fix your basement, so you can rest easy if rain is in the forecast.
Let JLB restore your home to it's full value & enjoy the benefits of a dry basement.
Just because you don't have water gushing into your basement when it rains doesn't mean that you don't need basement waterproofing. See below for some other signs that you may have an issue with water inside your home.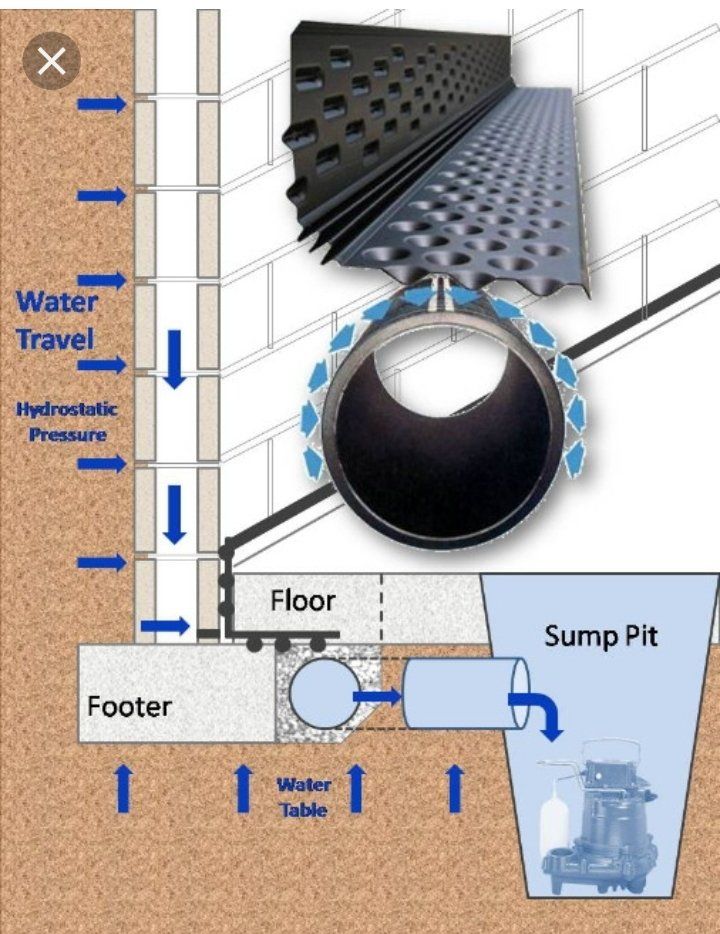 What are the Warning Signs

that your basement needs to be waterproofed?
Musty Odor
One of the surest signs that your basement needs to be waterproofed is if you smell an unpleasant, musty odor when you enter the space. It's similar to the smell of a wet dog and can cause you to wrinkle up your nose.
Presence of Mold
Do not ignore the presence of mold in your home. As soon as you notice mold of any color in your basement, you know you have a problem that needs to be addressed.
Additionally, if you see a white, chalky substance on your concrete near where cracks and openings are present, this may cause concern. While this substance isn't as serious as mold, it may show that water got into your basement.
Cracks in the Basement Walls or Floor
Water is going to get inside your basement any way it can. Even small hairline cracks in your foundation walls or basement floor may be an indication that water is becoming a problem. Also, those cracks will never get better or go away on their own. 
Possible Waterproofing Solutions
Foundation problems can threaten the integrity of your home. Water seeping into your house may also have adverse effects on the health of your loved ones. JLB Foundation Repair and Basement Waterproofing can fix those issues, so you never have to worry about the structural integrity of your home again.

Home Drainage
A properly-functioning home drainage system keeps water away from
the foundation. This is a constant fight in Missouri, as heavy rains and melting snow may cause standing water next to your home
Waterproofing Systems
There are only a few things worse than a wet basement. What appears to be just a tiny trickle or small puddle are the warning signs of a much bigger problem.
Sump Pumps
JLB Foundation Repair & Basement Waterproofing will install a quality sump pump as the centerpiece of your home's water management system.
Crawlspace Encapsulation
That damp area is not only an excellent place for mold or mildew to grow, but it can also damage the foundation and structure of your home.
If you have seen (or smelled) any of these warning signs, call the JLB Foundation Repair & Basement Waterproofing team. They will inspect your basement for water-related problems. Then they'll determine the source of the problem before coming up with possible solutions.
 If no signs of structural or foundation problems exist, they may offer one of these possible solutions: a new home drainage system, a waterproofing system, a sump pump, and crawl space encapsulation. Let's learn a bit about each solution.
Our Basement Waterproofing Systems are backed by a transferable warranty.