WALL BRACING
PROUDLY SERVING OVERLAND PARK, KANSAS CITY, LEAWOOD, AND SURROUNDING AREAS
Have you noticed Leaks, Cracks, Breakage, or
Buckling Walls

?
JLB Foundation & Basement Waterproofing offers a No Hassle Wall Bracing Systems are built to reinforce and protect your foundation walls from Soil Pressure which pushes your foundation inward, causing extreme stress. If your foundation goes untreated, this could eventually become a catastrophic failure, putting your home in danger.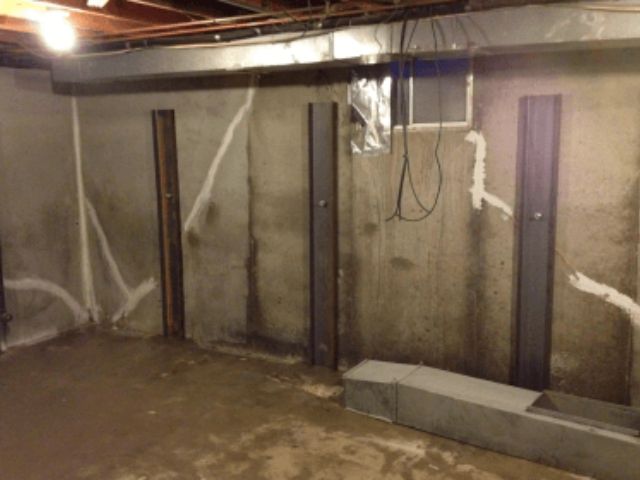 Causes of Lateral/Inward Movement On a Foundation Wall
Soil pressure – when the soil is saturated with water, it will expand and push on the foundation wall

Gutters not extended properly

Poor grade around the home

Drain tile installed previously can clog

Year Home was built, and codes applied at that time

Heavy rains causing Hydrostatic Pressure

And Many more
When it comes to preventing inward movement on your foundation walls, JLB deploys either a Wall Bracing Solution or an Anchoring Solution.
 For Wall Bracing, JLB starts by placing a steel C-channel to the interior of the Wall for added stability. The steel C-channel beams are placed every so often to support the entire Wall and prevent further inward movement. By itself, Wall bracing can help slow or fix Lateral/Inward movement but is sometimes accompanied by an anchoring solution for added stability and peace of mind.
To learn more about how Wall bracing accompanied by Wall Anchoring is sometimes needed, please visit Anchoring Systems.