Foundation Repairs Kansas City MO

PROUDLY SERVING LEAWOOD, LEE'S SUMMIT, OVERLAND PARK, KANSAS CITY, AND SURROUNDING AREAS
Foundation Repair in Kansas City MO
The phrase "Foundation Repair" might understandably induce concern among homeowners in Kansas City MO. However, if you observe indications within your home that hint at the need for foundation repair, there's no need for alarm.
Our team of specialists at JLBs Foundation Repair and Basement Waterproofing will thoroughly assess the circumstances and devise a remedy to safeguard one of your most substantial investments: your home. Contact our team for foundation repair in Kansas City MO today!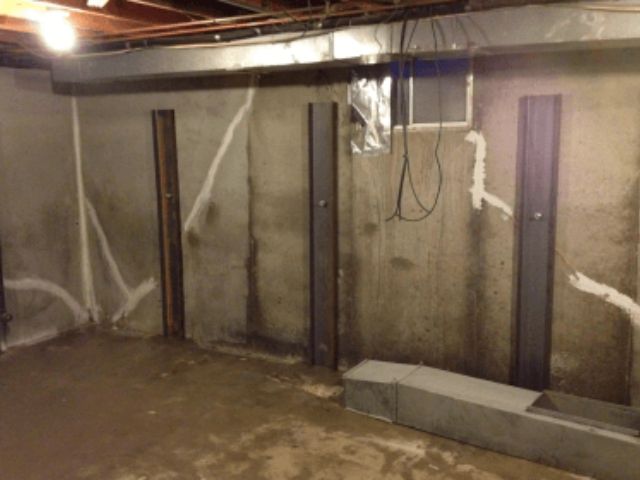 Our Foundation Repair Services in Kansas City MO
Foundation Piering Kansas City MO
Foundation settling can be effectively addressed through the implementation of foundation piering in Kansas City, MO. Push piers serve as a dependable solution for stabilizing a compromised foundation. These piers are particularly employed when the soil beneath a structure reaches a point where it can no longer adequately support the load it carries.
Wall Anchoring Kansas City MO
Wall anchoring in Kansas City MO plays a pivotal role in ensuring the enduring stability and fortification of foundation walls. These systems work steadfastly to permanently secure and reinforce foundation walls, offering a lasting solution to potential structural concerns.
Crack Repair Kansas City MO
Our team of experts at JLB Foundation Repair & Basement Waterproofing in Kansas City MO have the proficiency to assess cracks, distinguishing between those that are purely cosmetic and those that signify more significant concerns.
Wall Bracing Kansas City MO
In Kansas City, MO, JLB Foundation Repair & Basement Waterproofing specializes in wall bracing solutions. Through the installation of robust steel braces, we effectively bolster and support walls that are under strain due to foundation damage.
Possible Foundation Repair Solutions
If your home or business shows warning signs of having foundation issues, JLB has the solution for you. Here are four possible solutions that have worked for thousands of Kansas City, Overland Park, and Leawood homeowners in the past.
Wall Bracing
JLB can install steel braces to hold up your walls that are under pressure from a damaged foundation.
Anchoring Systems
Foundation wall anchoring systems permanently stabilize and strengthen foundation walls
Push Piers
Push piers will stabilize a foundation that has settled. They are used when the soil under a structure can no longer uphold the weight.
Crack Repair
JLB's team can analyze the cracks and determine which ones are only cosmetic issues and which gaps are cause for concern.